This slideshow requires JavaScript.
[For UPDATE, scroll down.] Some politicized tender snowflakes are all huffy about how they are scandalized by a priest who is a permitted and trained up concealed carrier of a Glock "assualt" pistol, you know, tender snowflakes scandalized something along the lines of…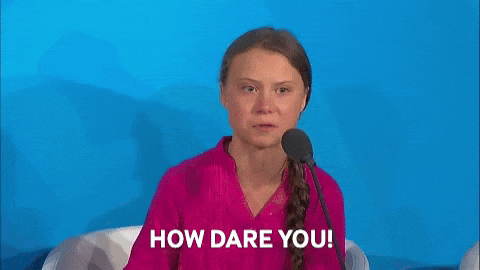 Thankfully, there's no sound to that. To the scandalized, let me spend a couple of paragraphs telling a story about how my "day off" began… Hundreds of miles were racked up by Sassy the Subaru on the "day off" yesterday. I had to get someone anointed who's in dire straits. Prayers for him, please. Yet another operation revealed just a few hours later… um… something terrible, horrible. I've never heard of something that bad for that. There may be more operations to come. Hail Mary…
That anointing was done on the fly at the soup kitchen, next to the dumpster in which I used to dive for a living. You gotta do what you gotta do. And… Ahhh, the memories. The following picture is someone else somewhere else, but this is exactly the position I found myself in. Tip: kicking your legs out lets the pivoting action help you drag up even heavy bags or containers and flip them out while you yourself drop to the ground. I made sure everyone was covered legally by making sure I was appointed to being in charge of the dumpster and dumpster area, keeping it all clean and swept and hosed down and in order. One person complained, but then backed off humiliated for being such a busy body when it was discovered I was also sometimes paying for the dumpster truck emptying of the dumpster. $50.00 bucks a pop. "I like to keep my affairs regular," as Saint Thomas More said to Oliver Cromwell. ;-)
Meanwhile, on the day off, after the anointing, going back to my far-away parish by another route – still a zillion miles away – I was able to swing by the back ridges where the hermitage surveys all from on high, seen by none, even in the winter. The pics at the top of this post are of the altar of the hermitage back in the day. I did up some chapters of spiritual reading (a book on the lives of the saints, which makes for new friends across history and in heaven now). I confess that I haven't done that in a loooong time. I think this progress in the necessary is the direct result of having more energy and being a bit clearer of mind because of the keto diet, which is still going very well. I'm hoping I'll drop into the 230s by Christmas, having started some weeks ago in the 260s.
---
Now to guns and ammo stuff. After reading about the saints and doing up a few prayers, I thought it might be a good idea to do up some practice with the Glock. I haven't done up any tactical pistol courses or even any drills for many weeks. I thought it would be good to do up what would be the most important drill with which to have some skill: the "Failure Drill."
"Failure Drill." That's a rather depressing title. It has nothing to do with the permitted-carrier-victim failing to hit the body (torso) of the perp-deadly-aggressor twice (if necessary). It's about those two hits failing to stop the aggression, say, because, as is recently the case in mass shootings, the aggressor perp guy is wearing lots of ballistic protection. The idea is then to take a shot which is more likely to take away any imminent, active threat of even dozens (more) having their lives ended: one to the head. So, I like to call this drill "The Stop the Threat Drill." Friends in the military will laugh at that, and have, for saying stuff like that, but – Hey! – I'm a civilian, and a priest, and a Missionary of Mercy. For me it's all about just stopping an imminent, deadly, active threat of a mass shooter. Nothing more, but nothing less. Why let someone continue to gun down even dozens of people? Stopping that threat is the way to go.
In the past, it was enjoyable to do tactical pistol courses as a way to learn how to shoot a pistol, something I've never even held outside of my dad's .45 that he would carry as a bomber and then fighter attack pilot for the USMC in WWII. As a kid, that made me wide eyed. But I had never even shot a pistol once before getting my purchase permit now just over three years ago.
But those tactical pistol courses are, I'm afraid, in the past tense. That's bad for everyone. When the chief law enforcement officer of your county (this also being a 2nd amendment sanctuary) provides a concealed carry permit to a citizen, that citizen should be well practiced in all sorts of drills and scenarios and situational awareness, the latter of which is all about awareness of how to avoid trouble in the first place, also by way of deescalation in a thousand different ways. The drills part is what's now hurting, though I'm sure I could sail through the prerequisite drills for any N.C. concealed carry course.
When ammo was cheap and available at Walmart, I would get the Federal brass FMJ for the drills, as the relatively cheaper Winchester for my Glock 19 was catastrophic. Anyway, with so much ammo to practice with, I had the "Failure Drill" (2 to body then 1 to head) from locked holster on target out 25 feet in less than two seconds, though not consistently. The record was 1.01 seconds for all three shots. But that was when ammo was cheap and readily available.
But now, with no more cheap ammo, there's a lot less practice. That lowers the safety for the permitted citizen who is already four times more liable to be in a deadly situation than others for countless reasons. We shouldn't forget that the reason prompting him to get a permit is that he is likely living in or travels through or makes stops in more dangerous environs than some others. In other words, the increase in danger is not about any service that permitted citizen is doing for the benefit of society, but about the untoward aggression of the druggy violent gang culture in which we live.
Without being well practiced, the permitted-citizen-carrier might be slower to draw up on an individuated, isolated, able, imminent and active mortal threat already shooting at him or dozens of others (bullets whizzing by my head has happened many times to me in my life, an unforgettable sound), and even if drawing up is done in time, the permitted-citizen might be less accurate because of the lack of practice, and therefore less able to stop the mortal threat with efficiency. That's bad for the citizen and bad for all others involved, including the aggressor perp, who is much more likely to survive a hit or two to the body rather than yet another one to the head if that becomes necessary (say, if he's possibly wearing a ballistic vest or whatever, and he's continuing to kill people). In other words, if the first shot or two are accurate enough to stop the threat, the shot to the head may not be necessary, and the perp might well survive. Isn't that a good thing. I think it is. I mean, I would be the kind who, after stopping the threat, would grant him absolution if he were able to take it in.
As it is, my shot timer has had to continue counting the seconds longer than it ever has for the three shots of this drill, even unto many multiples of my record. Not good for anyone. Skipping all the courses, what I do now with limited bullets is just to make sure I'm consistently on target, getting the times for the three bullets of this drill down below 2 seconds before I stop the session. But that's minimalism. That's not good enough.
Wrapping one's mind around the time pressure is always a bit weird. I'm not disciplined enough to get two together in the chest and then one in the head (the target being the FBI detail of the combo of the QIT 97-99 that I print out on a sheet of 8.5″ x 14″ legal paper and put 25 feet out). See the picture at the end of this post which you can dump in a word processor and print out. Cheapest best targets ever.
Because of the shot-timer, I end up "walking" the bullets up the spinal column, with the one to the head being relatively the most accurate, mostly in the 3″x3″ box at the top of the page. But then I see that that "walking" the bullets up might actually be the best methodology to stop the threat without having to go for the head shot.
Perhaps I can work up the pre-2001 Federal Air Marshal pre-flight qualifier tactical pistol course into drills which involve the "Failure Drill" described above, thus, including tactical and combat mag changes, spinning from 180 degrees to hit multiple targets, dropping to a knee, etc. That would really go through tons of ammo if each target and drill involved 2+1 bullets. For instance, 2+1 from holster while dropping to a knee while doing a combat mag-change and immediately putting out another 2+1. That's six bullets instead of two.
I'll have to investigate teaming up with others and getting ammo special shipped. But it'll be a far cry from the low prices of Walmart. Ammo is as heavy as… well… lead. The trouble with that, however, is that the guys who would be interested in this aren't really interested. They're all military, and without much practice at all, if ever, they're spectacular shots, totally upset if they get a result of 99 points on a 100 point course.
---
Back to tender snowflake scandal: Don't be scandalized. This is recreation now rarely and then only very briefly on a day off that is otherwise taken up with priestly stuff. You wouldn't begrudge a priest some time off, would you?
"The apostles gathered together with Jesus and reported all they had done and taught. He said to them, 'Come away by yourselves to a deserted place and rest a while.' People were coming and going in great numbers, and they had no opportunity even to eat. So they went off in the boat by themselves to a deserted place." (Mark 6:30-32 nab)
Of course, even in the backsides of the beyonds, the phone rings. Yesterday it was Father Gordon. We had a great conversation. And it was also another priest. We also had a great conversation. Or is all that forbidden too? It is to laugh. But it's also sad that people spend their time being trolls, repeating again and again:
"How dare you?! How dare you?!"
UPDATE: So, I was informed just now of an ammo shop some states away though actually closer than I normally go on my day off. Their reloaded ammo, if bought in quantity, is only a few more bucks than Walmart used to sell new ammo. We'll have to see if the reloaded ammo works. They have no new 9mm ammo.