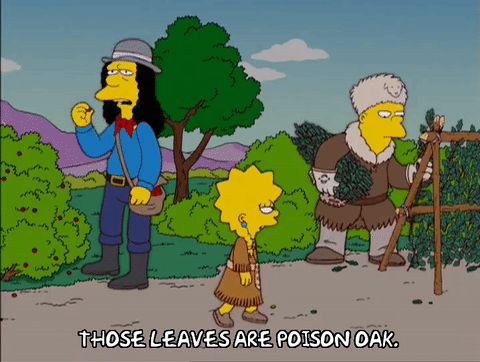 With some merely state-wise but not U.S. Constitution-wise civil disobedience proceeding in our little parish, what with the full Mass and Adoration and Confession schedules, everything was then cancelled on the schedule, but not because of any law enforcement intervention, not because of any cases of Coronavirus of anyone in the parish. In fact, my own Covid-19 test result (negative) was just reported to me minutes ago by the head doctor of the Cherokee County Health Department.
A very kind parishioner in the backsides of the beyonds in far western Graham county offered not only to fix up Jenny the Jeep as a "woods-truck" (what with her burnt out electrical system and smashed up steering gear box, etc) …
… but he's also kindly offered to supply the rectory with a wood-stove.
Meanwhile, another kind parishioner was taking down some trees next to the church and offered me a cherry and a hickory for the would-be wood-stove to come. I asked whether the ivy covering the hickory was poison, and he said that he thought it was kudzu, but not anything poisonous as far as he knew.
This slideshow requires JavaScript.
It turned out that 99.9% was English Ivy, you know, the innocuous kind that covers old ivy league institutions like Cambridge and Harvard and Yale. But 0.01% was poison oak. It was hiding. The tree guys dropped off the logs at the rectory and spent days cutting up the logs to stove-length while removing the ivy, putting the ivy in piles, and burning the ivy, all the while oblivious to the poison oak. Here's the difference with the two, the poison oak having wilted immediately, while the English Ivy is staying quite fresh:
This slideshow requires JavaScript.
The bare forearms were scrapping against the rough bark of the logs, and that's what I thought the rash was on Thursday and Friday and Saturday, but then by Saturday it was all too much. By that time the arms were leaking and I had to admit something was amiss. I got some advice and bought some things at the pharmacy, including a bag of Epsom salts and some Calamine lotion. But the eye's also went crazy:
This slideshow requires JavaScript.
The leaking on the arms was so exaggerated that it washed the Epsom Salts right off. We didn't have poison oak up in Minnesota when I was a kid, and the poison ivy is only really in bush form where I was from. My situational awareness for the unexpected is obviously suffering a bit. It must be all the double negatives so common here…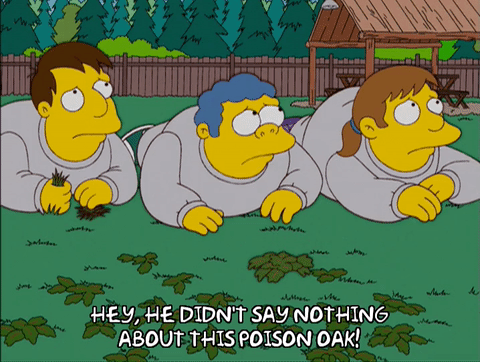 My primary care doctor is unavailable until mid-June, so I made an appointment with the Cherokee County Health Department. "The worse case I have ever seen," said the nice doctor. I was given an 80 mg shot of Methylprednisolone and given the simultaneous usual six day tapering off course of tablets also of Methylprednisolone. I asked about a prescription cream for the itching, but considering the oozing and how deeply rooted it was, she said that creams would do "nothing." So, I got a prescription for Hydroxyzine tablets. It's all working pretty well. It's still a bit like a hair shirt…
Meanwhile, a very kind neighbor who is not susceptible to poison anything offered to remove the ivy for me. How good is that?! Great!
Meanwhile, because of all the steroids, I was told to self-quarantine, not because of any Coronavirus, but because I now have entirely zero immune system. To have even a temporary immunodeficiency during this time of Coronavirus is not good.
QUESTION FOR ANY READERS WHO ARE IN THE KNOW MEDICALLY:
I've not been able to find anything on the half-life of the steroids, that is, when it seriously starts to weaken. So I looked up the calendar effectiveness of Methylprednisolone. By some accounts it looks to be five days for poison ivy. For other conditions it's two weeks, or for some things three weeks. I want to get out out of my self-quarantine ASAP. But when will that be safe for me? I also don't want to be in an exaggeratedly vulnerable position, get Coronavirus but with no symptoms, and then spread it about to my vulnerable parishioners. So, does anyone have a good estimate of the timings for my re-entry into societal contact?
Meanwhile, the nice doctor at the Health Clinic said that we will be getting serology testing in another week or two and I can come down for that test. Not that it necessarily means anything – as there are so very many variables – but at least it is something even if only an occasion for overconfidence.