Cardinal Blase Cupich sent out an email stating that "all employees and clergy" will face "disciplinary action" if they don't get the full regimen of Covid vaccination within five weeks of FDA approval of at least one "vaccine". By all reports, Pfizer will be approved on 23 August 2021, so that the deadline (pun intended) will be 27 September 2021. There are no religious exemptions allowed. Cupich has forbidden clergy to write religious exemptions. Medical exemptions will be reviewed by "a panel including two Medical Doctors; a pastor, a member of the General Counsel's office and an AoC HR representative." There is no appeal. How do you think that'll go? It's three against two when it comes to strong medical counterindications, right? Non-compliance say, by recalcitrant priests, may effectuate disciplinary measures. Ongoing testing and masking will be required for the few who might get a medical exemption, but that doesn't mean that they will be able to set foot on any archdiocesan property after 27 September 2021.
Michael Haynes — CHICAGO (LifeSiteNews who also put up that picture of Blase, above) — Cupich's directive stipulates that in addition to receiving the gene-therapy injections, the employees and clergy must provide "documentation" to the archdiocesan "tracking portal or website" in order to prove their vaccination status. This "tracking" is to be done "centrally" so that the archdiocese will have full oversight into the vaccine status of all clergy and employees. […] "Consistent with the current guidance of the Church, there will be no allowable religious exemption from compliance with the vaccination policy," wrote the cardinal. […] "The Archdiocese reserves the right to prohibit unvaccinated employees/clergy from entering archdiocesan facilities for reasons of health and safety of employees and guests." The policy ends with a veiled threat from the cardinal's office as he warns against "non-compliance with the provisions of this policy," which "may result in disciplinary action for those individuals."
If I were a priest in the Archdiocese of Chicago, realizing that in my refusing the vaccine I would soon be removed both from ministry and be put under interdict from entering any diocesan properties (churches and rectories, schools and hospitals, nursing homes and rehabs, chancery offices and… and… rectories…) within a handful of weeks, I would busy myself in finding a place to bring my books and clothes and such. It is rather unpleasant to live under a bridge, especially now that we will be moving into winter. I've been in Chicago lake-effect blizzards in my younger days. It also gets cold in the high mountains of WNC. Brrr. But it could never happen here, until it does. Bishops come and go.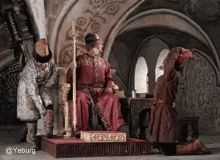 This edict from Blase, whose very name throws sycophantic effeminate cowardly (arch)bishops into fits of bowing down, even while not in his "presence", means that most all (arch)bishops will follow his lead, you know, so that they can assure their career path and perhaps even a recommendation to be promoted, and this at the cost of those with a conscience, at the cost of the lives of the children murdered for research and/or development and/or testing of "vaccines". Blase, after all, can make recommendations, being on the Congregation for Bishops and all. Don't think that if your (arch)diocese doesn't mandate "vaccines" that this will not change momentarily. It did in Chicago.
Look: this is not rocket science, when you do research and/or development and/or testing of "vaccines" on the freshly removed organs of fully developed, fully healthy children being murdered for that purpose, it's called murder, and it is murder, and it's a sin which cries out to heaven. But the entrenched will shriek: "Crucify him! Crucify him!" Yep.
How ecclesiastics can be so glib and joyful in their bloodthirsty glee in their promotion of the murder of children is beyond me. How are they going to explain this to Jesus, who was Himself in the womb of Mary for nine months? How are they going to explain this to John the Baptist, who was sanctified in the womb of his mother Elizabeth at just six months of age? Nervous, these ecclesiastics attack the priests. It's always the way. It's easy. It's the way of cowards.
"If I walk out into the field, look! those slain by the sword; If I enter the city, look! those consumed by hunger. Even the prophet and the priest forage in a land they know not." (Jeremiah 14:18)
It happens. It happens all the time. Good priests have bitten the dust not just in the tens, but in the hundreds, and if we count back some decades, counting those who wouldn't bow to the faculty and admin of immoral and modernist seminaries and to the (arch)bishops and chancery rats of recent decades, the numbers goes into the thousands. Please God, those numbers will increase! We need this witness for the good of souls. We need this suffering for the good of souls.